1 Answers
To add a new product, go to SETTINGS.


• Click PRODUCTS.
• From the menu options, select PRODUCT LIST.
• Enter the barcode of the product in the field provided.
• If the product is a weighing item then, tick the checkbox corresponds to weighing items.
• Enter the details in corresponding field.
• Click on WEIGHING ITEMS. Product, Current Price, New Price, Weighing Number will be displayed.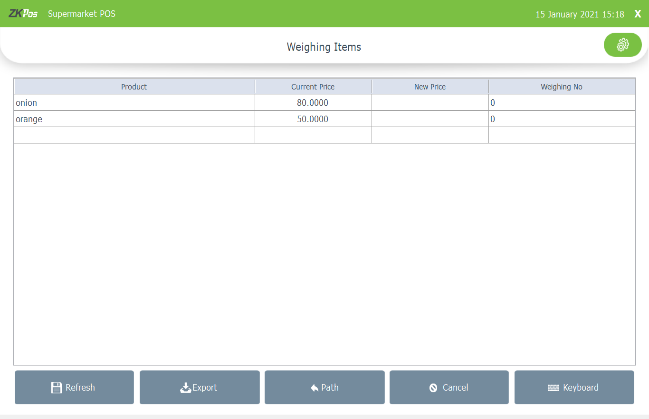 • You can update the price in new price.
• Enter the new price and click enter
• Click refresh button to change the new price to current price
• Weighing number is the identifying number given to weighing machine to identify the product.
• Export the weighing items by clicking the export option.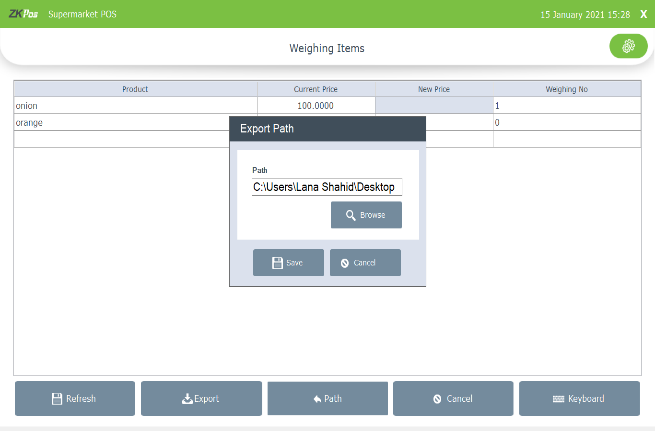 • If you want to change the export file path click path button
• Select the location by browsing and click save
• Click on settings button at the right top end of the screen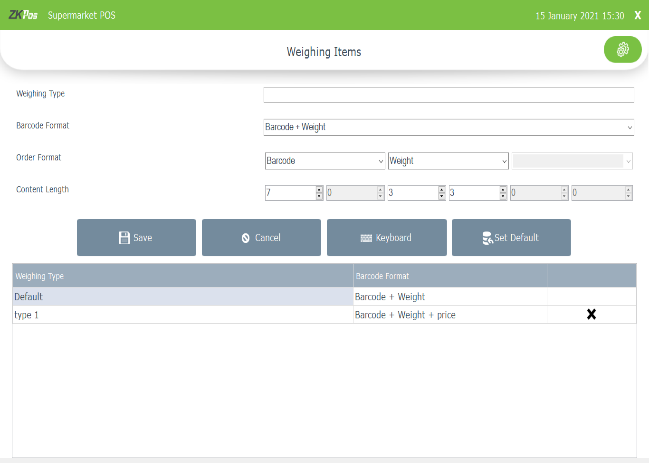 • You are redirected to a screen as shown in figure
• We can set barcode format here
• Enter the weighing type name
• Select the barcode format
• Select the order format and order length
• As per the barcode format, order format and order length barcode generator generates the barcode
• Click save button
• To set the default weighing type click set default button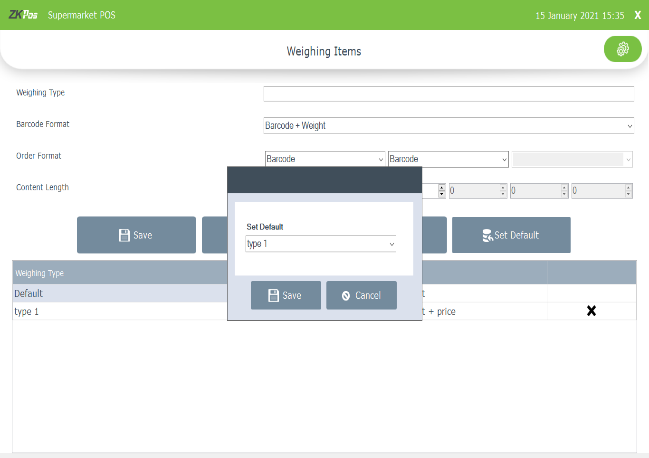 • Select the weighing type from drop down
• Now click SAVE button.