Do I have to change my bill design or are there any sales invoice/ bill print template available in ZKPOS Restaurant?
1 Answers
Whatever is your bill print requirements, pre-printed or check printing or custom designs. Using Template, you can edit any default print designs.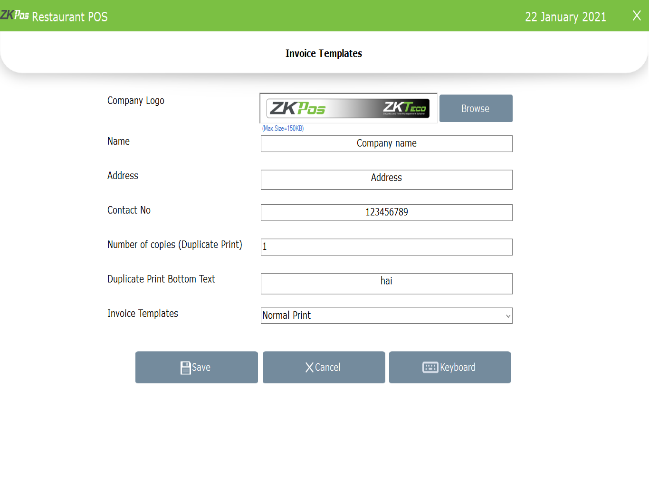 • Select SETTINGS from main menu
• Go to PRINTER section.
• Click INVOICE TEMPLATE.
• Enter the details in respective fields
• Select the invoice template print type
• Click SAVE.
You can also change the design in PRINT OPTION
• Go to PRINTER section.
• Click PRINT OPTION.
• Four print options are there; Receipt, Customer Order Print, Kitchen Order Print, Logo.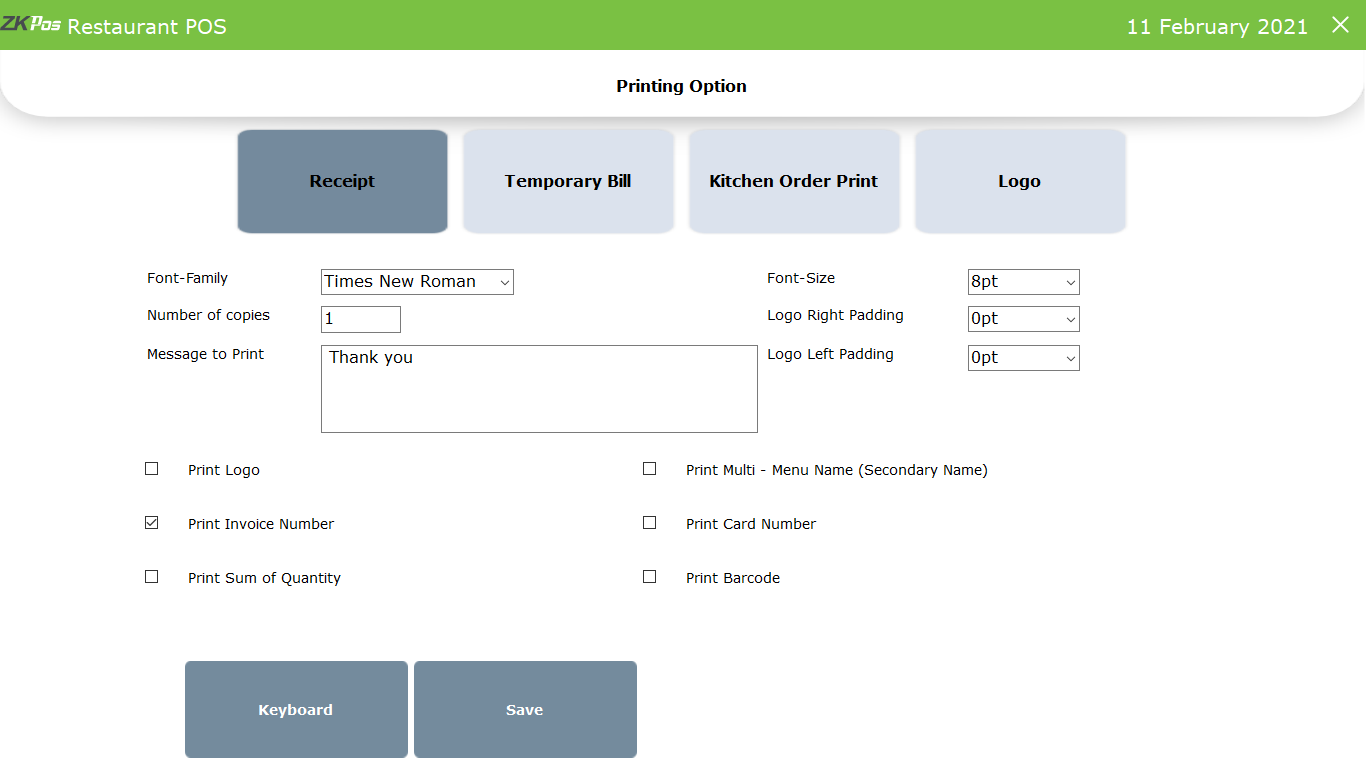 • In receipt option, you can select font family, font size, number of copies, message to print, padding width etc.
• You can select the options by tick the check boxes as shown in the figure
• Click SAVE button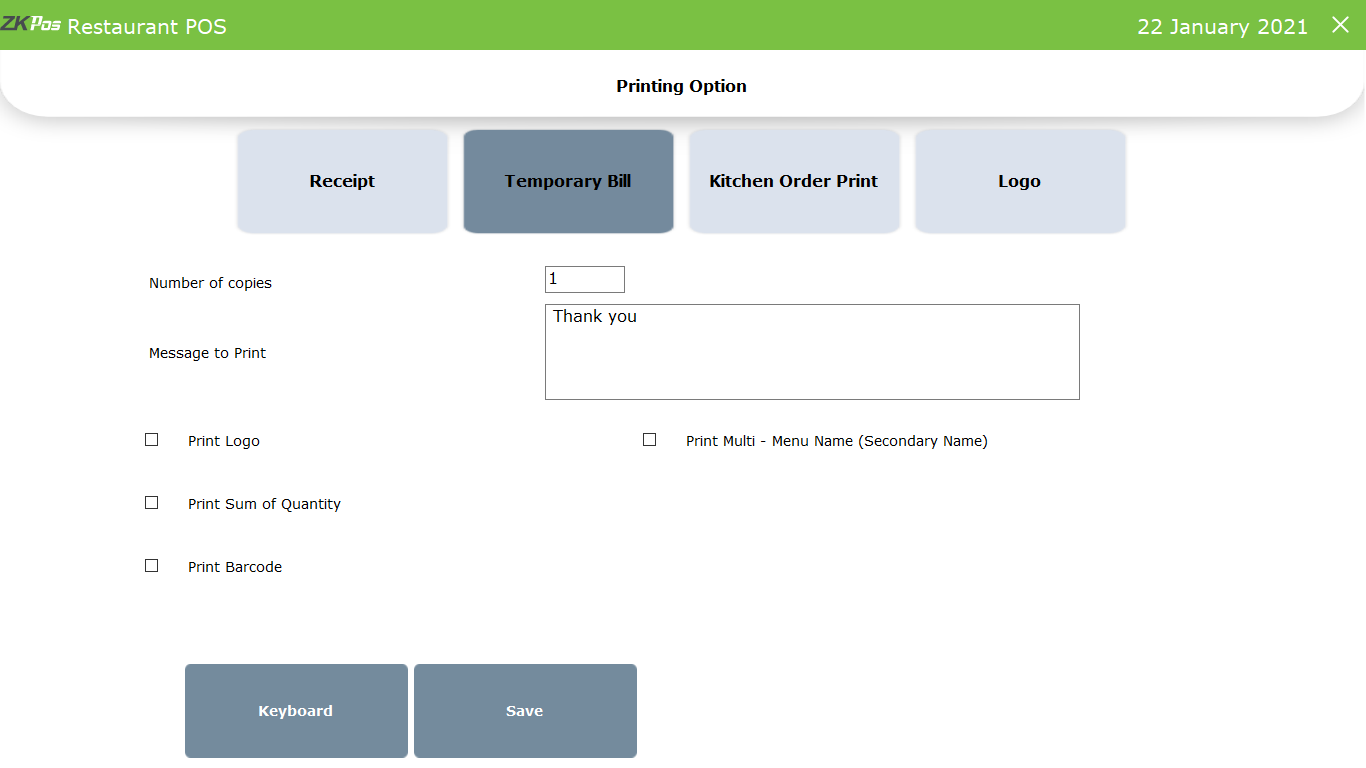 • Click temporary bill
• Enter number of copies, message to print and browse print log for temporary bill
• Select the contents like print logo, print sum of quantity, barcode and secondary name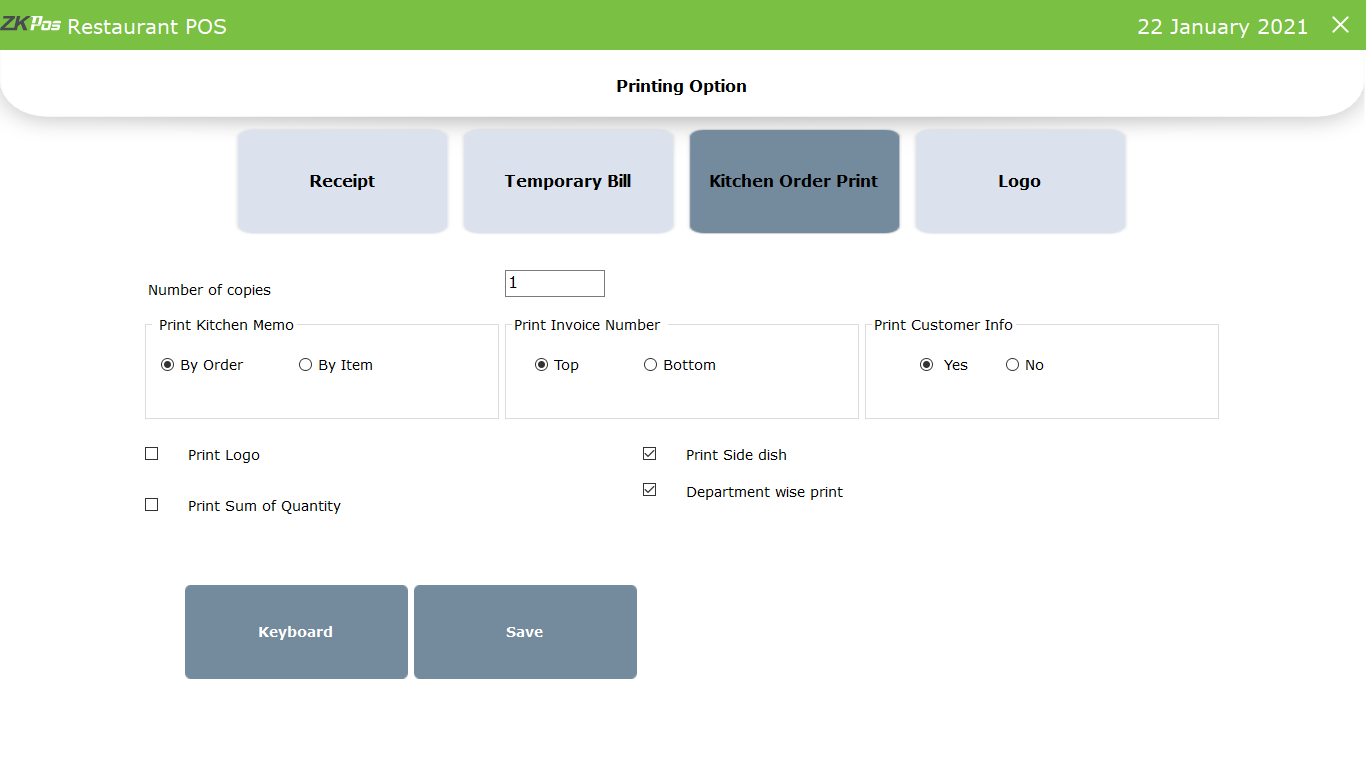 • Click kitchen order print
• Enter number of copies, kitchen memo by order or item, invoice number location, customer info
• Select the contents from details as shown in the figure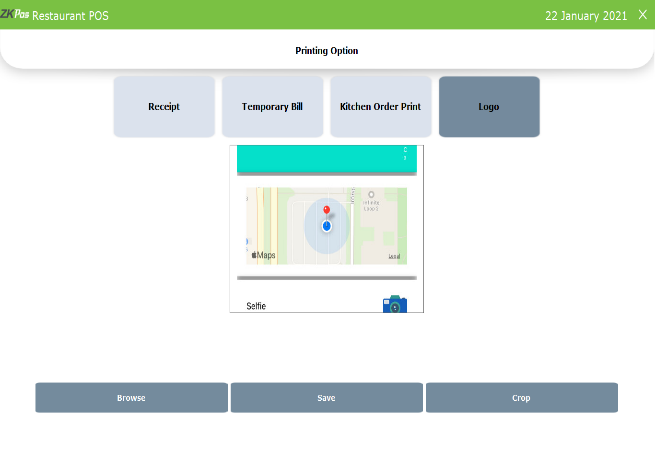 • Browse the logo and save
• You can crop the image by clicking CROP button
• After cropping the image click OK