1 Answers
A grocery retailer may feel difficulty in handling wide range of products. But you can manage them easily if you could categorize products into different departments. In order to do so, follow the steps below.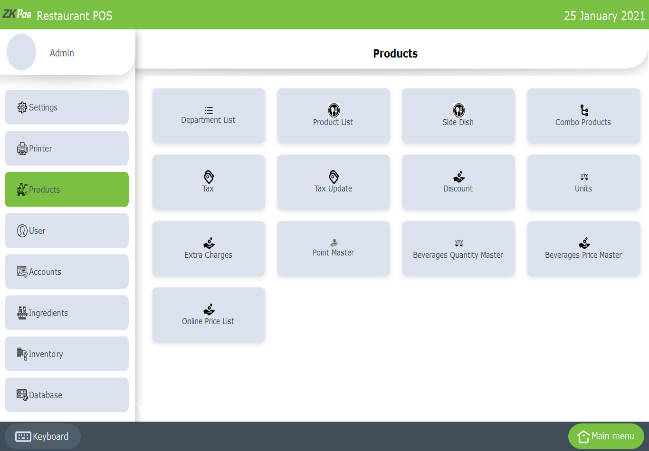 • To add a new department, go to SETTINGS.
• Click PRODUCTS.
• Click DEPARTMENT LIST.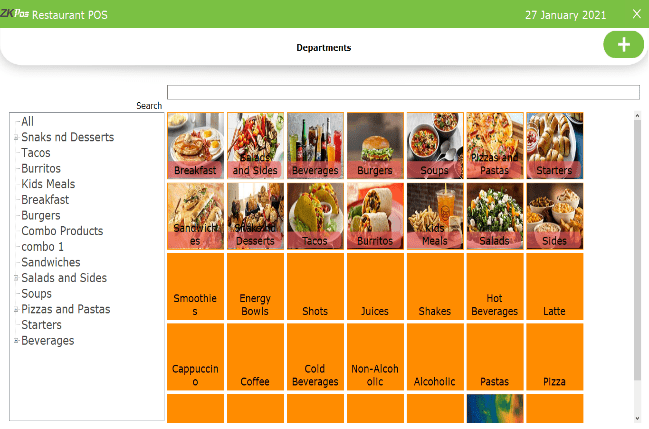 • Then click ADD (+) button in option menu.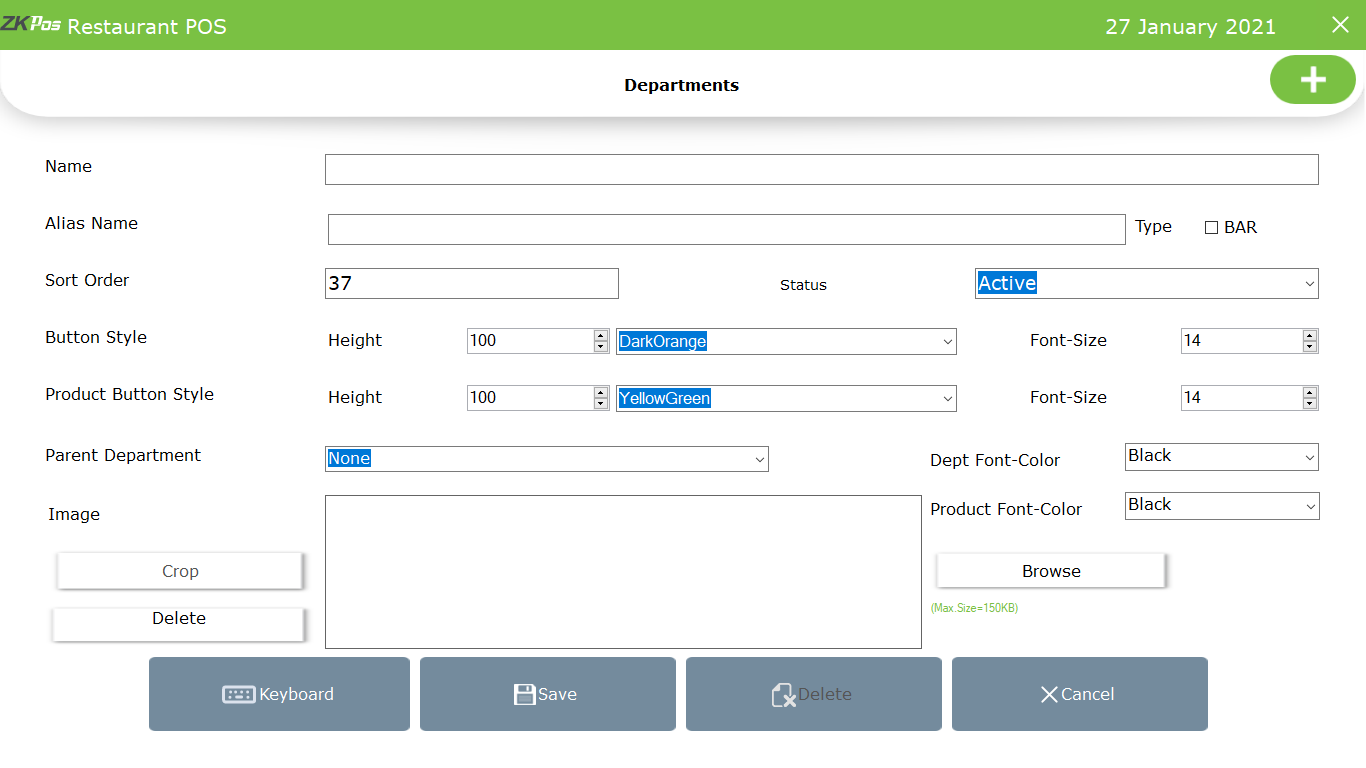 • Enter Department Name, Alias Name, Sort Order, Department, and Status.
• Choose Button style and Product button style
• Choose Parent Department.
• Choose Department font colour and Product font colour.
• Choose Image.
• Tick on the check box if the department belongs to BAR section
• The departments in BAR section will not be appeared in other order types
• Then Click SAVE AND OK button.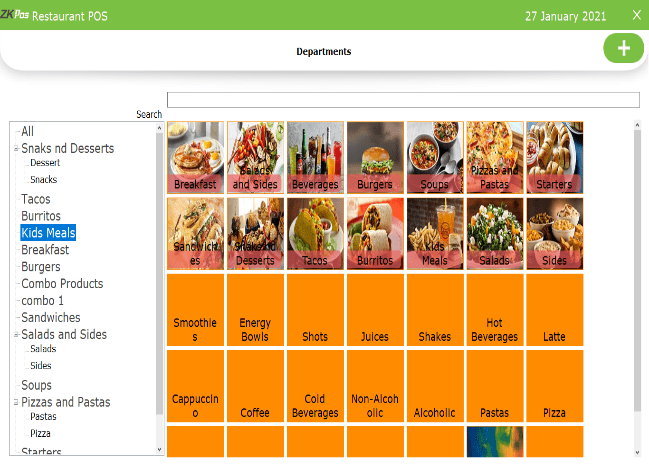 • Click DEPARTMENT LIST.
• To search a Department a search field is there.
• Go to SETTINGS.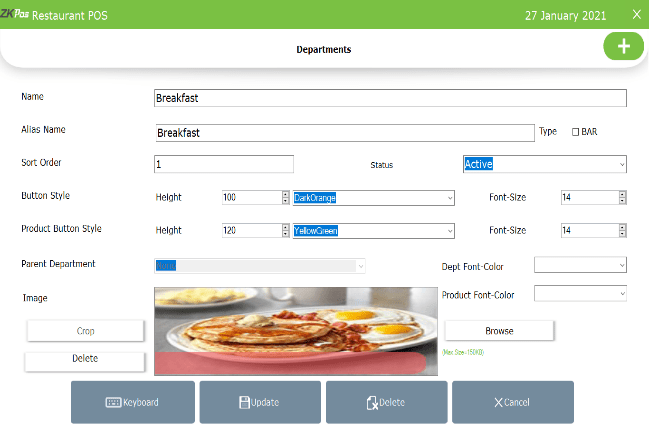 • Click on PRODUCTS.
• Click on DEPARTMENT.
• Every saved Department will be displayed, you have to choose the Department that you want to edit/ delete.
• If you want to edit, then make necessary changes and click OK button.
• Now click on the delete button and YES in the confirmation pop up if you want to delete the department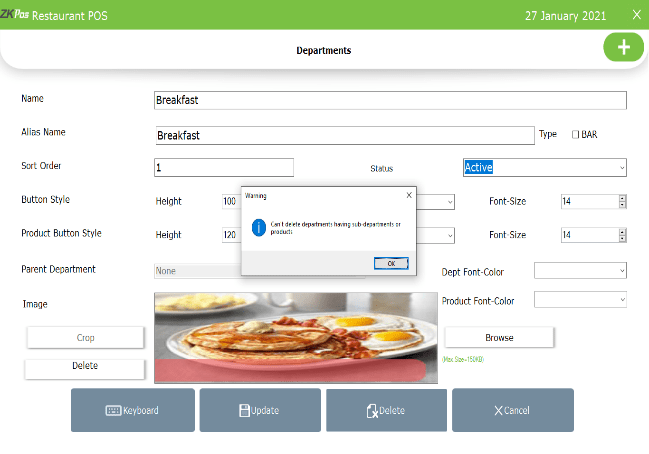 • You cannot delete departments having sub departments or products
• How to add and manage weighing items in ZKPOS supermarket?