1 Answers
A sub product is a secondary product that sell along with products in ZKPOS supermarket.
Enable sub products from utility Click sub products from products menu.


• Click add button.
• Enter sub product name and price.
• Now click on ADD PRODUCT button.
• Select the Department from the list. When you select the department, all product in that department will be displayed.
• Select the product from the list and click OK button.
• Browse the Image for the sub product.
• Save the details by clicking on SAVE button.
• If you want to remove a product, unclick the product from add products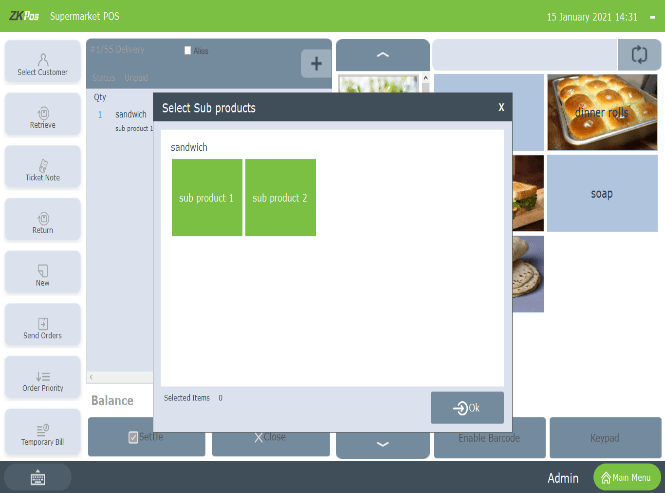 • Go to POS section from main menu
• Select an item which you set sub products
• A pop up will be shown contains the saved sub products
• Click on the sub products to select it
• Click OK button. The sub product will be shown under the product
• If you click ok button without selecting any sub products, product alone shown in the interface.